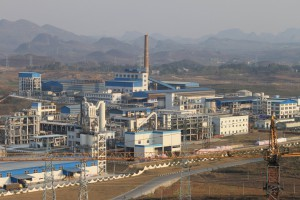 Ningbo Kaxite Sealing Materials Co., Ltd. is an export-oriented, comprehensive and diversified large-scale private enterprise, taking the production of paper, Gasket Materials of flexible graphite, asbestos & non-asbestos, carbon black and gasket & Packing as the pillar industry and engaged in foreign trade, real estate and scientific research simultaneously.
Since its establishment in 1996, by flexible management and constant innovation, the group has made great development-from a trading company to a business entity mainly engaged in scientific research and production.
We spare no efforts to introduce the international standardized management system into our companies. Our Group has successfully passed the ISO quality, environment, occupational health and safety management system certification, which upgrading the product quality, environmental protection, production satety and management level of the company and bringing the company to the international standardized management process.
Paper, Gasket Materials of flexible graphite, asbestos & non-asbestos, carbon black, Gasket & Packing and related products all produced by the world first-class equipments and manufacturing technique imported by our company. They have dependable quality and reasonable price. With 60% rise in sales, our products quickly occupied the market at home and abroad and enjoyed high reputation. We gain much affirmation and compliment from the public. Our company was awarded ''Chinese Excellent Private Technology Enterpris'', ''Honest Taxpaying Company'' by governments of various levels.
All the staff members and workers of Ningbo Kaxite Sealing Materials Co., Ltd., with renewed vigour and great enthusiasm, sincerely welcome all the friends and clients from home and abroad to make even more extensive cooperation with us and creat a glorious future for us.
Our main products and materials are listed as follows,
Semimetallic Gasket: Spiral Wound Gasket, Metal Jacketed Gasket, Graphite Composite Gasket, Camprofile Metal Grooved Gasket
Metal Gasket: Flat Metal Gasket, Solid Metal Serrated Gasket, Metal Ring Gasket(Oval Octagonal Ring Joint Gasket)
Non-metallic Gasket: Rubber Gasket, Asbestos Gasket, Non-Asbestos Gasket, PTFE Gasket, PTFE Coated Gasket, Graphite Gasket
Sheet Gasket Materials: Flexible Graphite, Asbestos, Non-asbestos, PTFE
Packing: PTFE Packing, Graphite Packing, Aramid Fiber Packing, Carbon Fiber Packing, Vegetable Fiber Packing, Mineral Fiber Packing, Asbestos Packing
Thermal Solutions Materials: graphite, asbestos, fiberglass, ceramic fiber , carbon fiber